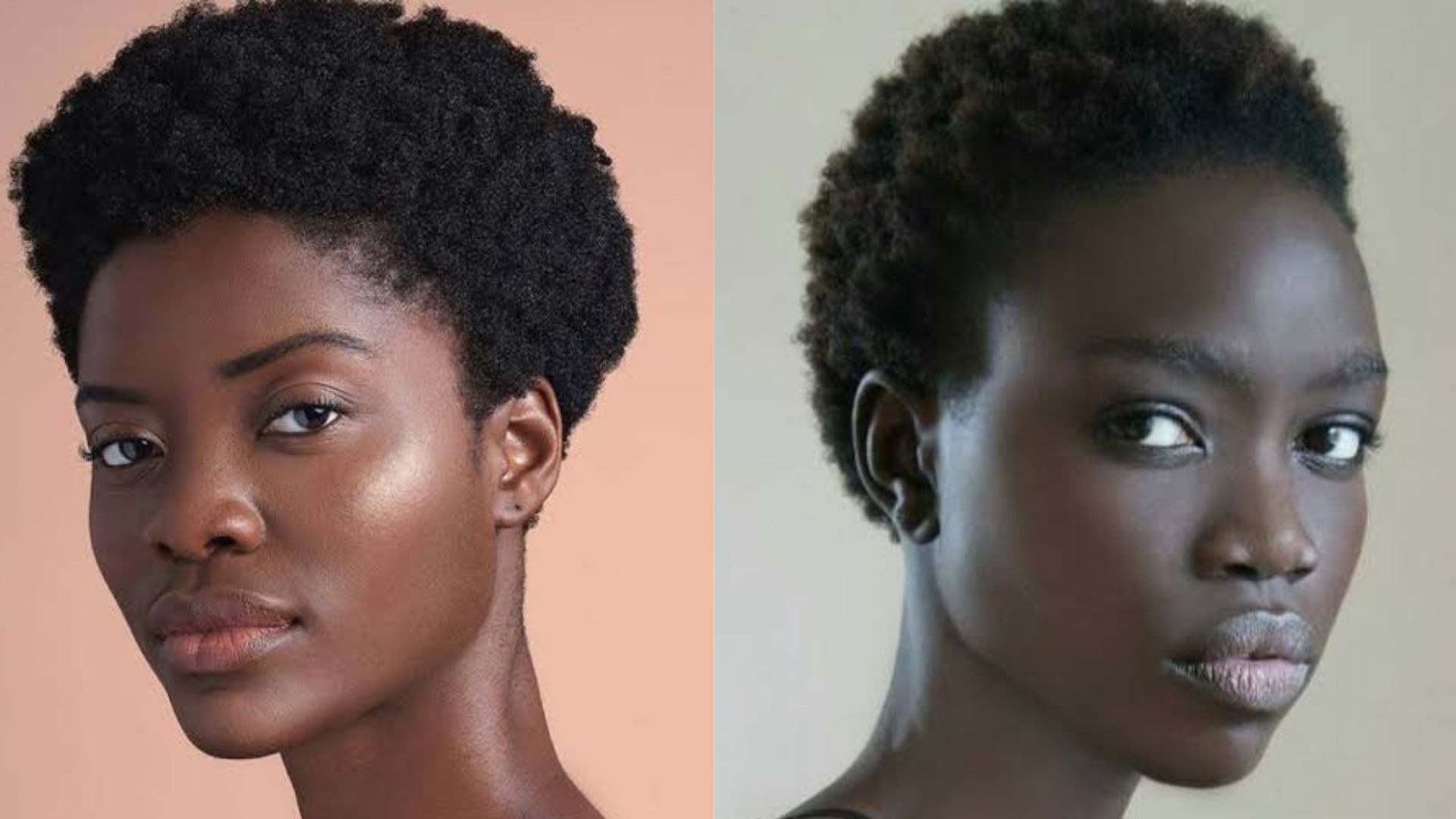 Kaweke, a variation of 4C hair, has the tightest curls of all hair types that form distinctive coils or spring-like shapes. Although the density and porosity of 4C hair varies from person to person, there are some common challenges, such as extreme shrinkage(up to 75%), tangles, and fragility. Embracing your natural beauty and overcoming these obstacles are contingent upon implementing a natural hair regimen that works for you. Here are eight game-changing tips for anyone in the Kaweke Hair Club:
1. Love Your Hair:
First things first, love your natural crown. Challenge stereotypes that label kaweke hair as unmanageable. With the right care and products, your hair will not only be beautiful but also versatile, allowing for several different styles and looks.
2. Develop a Daily Moisturizing Routine:
Implement the LOC method (liquid, oil, cream/butter) to sustain your strands. Use water as a liquid (spritz it onto your hair using a spray bottle), apply a light natural oil like avocado oil or jojoba oil. Cut down these first two steps with our water-based Tsavorite Spritz Moisturizer Hair Spray followed by our shea butter and avocado-infused hair butter to seal in the moisture. Secure your hair at night with a satin bonnet or scarf for optimal moisture retention.
3. Retain Moisture:
While 4C hair tends to have low porosity (takes a long time to wet and dry), keeping it moisturized is crucial. The tight curls of kaweke hair hinder natural oil distribution throughout the hair, making moisture absorption a challenge. Moisturize with some water or a water-based moisturizer and use effective sealants like jojoba oil, castor oil, argan oil or shea butter. Emphasuze application to your ends as they're the oldest parts of your hair and can easily dry up. Regularly moisturize and seal even when you have in protective styles like braids, twists or cornrows.
4. Shampoo Mindfully:
Regular cleansing is essential, but 4C hair allows for longer periods between washes (2-3weeks). Choose sulfate-free shampoos like our Sapphire Hair Shampoo or make use of our coffee-infused Sapphire Shampoo Bar to avoid stripping the necessary oils from your scalp. Make sure to detangle your hair before washing and to wash in sections to prevent tangles.
5. Detangle with Care:
Tight curl patterns such as those in kaweke hair can lead to lots of knots and tangles. Detangling is therefore a necessity for this kind of hair. When detangling, ensure to use a wide-toothed comb on damp hair. Never comb dry hair. Make sure to detangle your hair after applying some water? water-based moisturizer or a moisturizing oil like avocado oil. Leave-in conditioners are a great alternative too, they add slip and make the detangling process much easier.
6. Deep Condition
4C hair thrives on deep conditioning.
---
Deep conditioning is a method that goes beyond regular conditioning to repair and nourish the hair shaft from the inside out. It typically involves using a thick, concentrated conditioner or hair mask, leaving it on for an extended period, usually 20-30 minutes, and rinsing it off. While deep conditioning, make use of a plastic cap to generate heat and encourage absorption of the product for better results.
---
Deep conditioning reduces hair breakage, improves overall hair texture and volume, and promotes healthy chair growth. Do it every 1-2 weeks and watch how your hair thanks you.
7. Avoid Overstyling:
Styling products like gel can dry out hair and cause buildup. On the other hand, excessive styling can lead to breakage. Find a balance between the two by opting for styles that don't require much product to achieve or alternate between high and low manipulation styles to give your hair a break.
8. Embrace Shrinkage
While shrinkage can be frustrating, embrace it. Shrinkage is a sign of healthy hair. If you're looking to combat shrinkage and show off your length, heat-free options like braid-outs, twist-outs and bantu knots can be useful. Try to limit use of heat to as few times as possible.
Your Survival Toolkit
To effectively manage kaweke, you'll need these tools in your corner:
A wide-tooth comb
A spritz bottle/ spritz moisturizer hair spray
Hair butter or oil
A deep conditioner
A satin hair bonnet or silk pillowcase (to minimize friction while sleeping)
With the right care and pride in your unique kaweke hair, you'll love the beauty that comes with embracing your natural curls! Because you are a gem.