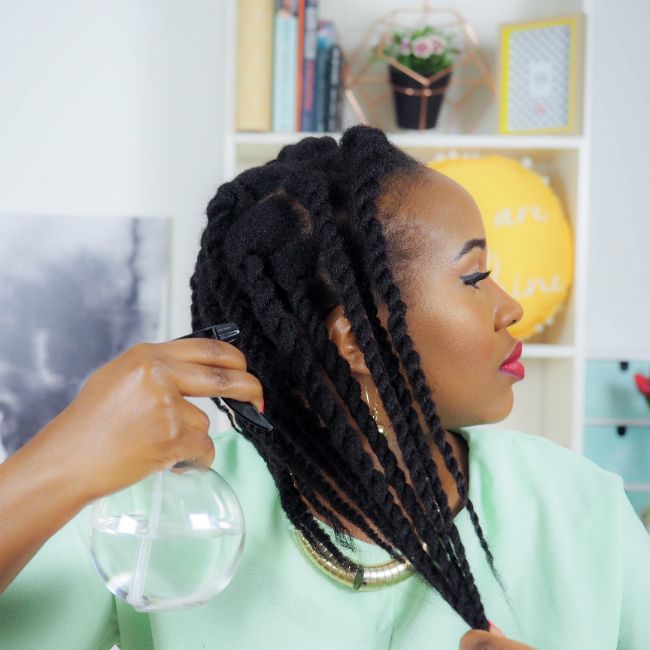 A hair care regimen is really just a routine you follow to keep your healthy. Like a skincare one, a hair care regimen involves products and processes that help keep your hair in the best condition. Making one that suits you doesn't have to be complicated: here's everything you need to build a healthy hair care regimen.
Shampoo
By all means, shampoo is a must-have. You need shampoo to effectively cleanse your scalp and hair. Consider having both a moisturizing and clarifying shampoo as they offer different benefits.
For one, a moisturizing shampoo, that is, one free from sulfates, will gently cleanse your hair and leave it feeling soft and detangled. These can be used as often as once a week.
On the other hand, a clarifying shampoo should be used once or twice a month. This type of shampoo is useful if you're dealing with a load of buildup on your scalp. A ton of buildup may ensue from having in a protective style for a while. Additionally, if you use lots of oils and styling gels, you'll need to use this kind of shampoo every once in a while.
If you're looking for one to use, we recommend our Sapphire Hair Shampoo.
Conditioner
Conditioning is easily the most important part of any hair care regimen. (sorry, shampoo.) Conditioner plays an integral role in moisturizing your hair and keeping it frizz-free.
Shampoo and conditioner go together like bread and butter. While shampoo effectively cleanses the hair, it may be stripping in one way or the other, so you need conditioner to give your hair the moisture boost it needs.
Deep conditioner
In her book, "Gorgeous Mane," Diana Acen Sangho writes that deep conditioning your hair is recommended every once a week, preferably with heat. You can use from a hooded dryer or use a plastic hair cap, wrapped with a cloth or towel to generate heat.
Leave-in conditioner
Like the name suggests, this type of conditioner doesn't need to be rinsed out. Once applied, it penetrates your strands to deliver extra moisture, and helps to detangle them. Additionally, leave-in conditioners can be used as water-based moisturizers for daily use.
Livara offer's the best of both worlds with our 2in1 Deep Conditioner and Leave-In Treatment.
Water-based moisturizer
You can know if a moisturizer is water-based if it lists water/aqua as its main ingredient. Other good water-based moisturizers may contain ingredients like aloe.
Water-based moisturizers utilize emollients and humectants to draw moisture into the hair and soften it. Our Tsavorite Spritz Moisturizer Hair Spray is made with other nourishing ingredients like nettle oil, rosemary and guava leaf extract.
You can use it once or twice a day, according to your individual hair needs.
Natural oil or butter
Some of the common natural oils and butters used for natural hair include olive oil, coconut oil, castor oil, jojoba oil and shea butter. The use of these products is to seal in moisture. In fact, the act of applying an oil or butter after a moisturizer is referred to as sealing.
On their own, natural oils and butters may not be able to deliver the moisture your hair needs, so it's best to apply them after applying a water-based moisturizer to your hair.
Try out our Tanzanite Hair Oil or Emerald Hair Food for the best results!