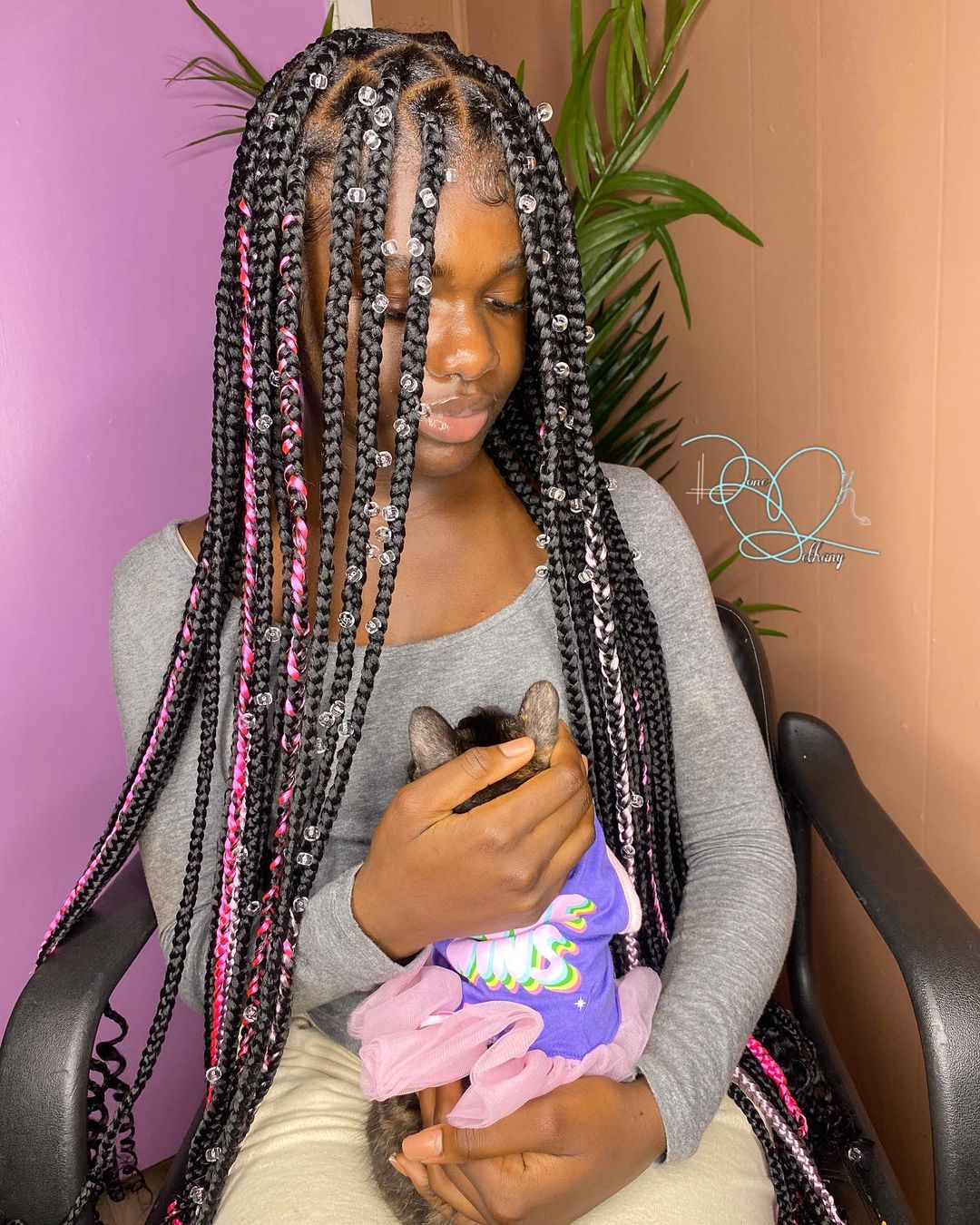 Are you looking for a new way to upgrade your box braids this season? Why not try out raindrop braids? The style has garnered lots of attention of TikTok and for good reason. Keep on reading to find out why.
What Are Raindrop Braids?
If you're wondering what are they are, picture a traditional box braid, but with added beads to create a mesmerizing raindrop effect.
The end result is stunning, and it's no wonder why this style has quickly become a TikTok favorite. Not only are raindrop braids visually impressive, but the added dimension can make even the most simple outfits pop.
How To Achieve Them
So how can you achieve this unique style? TikToker amencis.mb shows us how:
As with any protective style, make sure to properly care for your hair while wearing raindrop braids. Regularly moisturize your scalp and hair, and avoid any excessive pulling or tugging. You can keep your style looking fresh with our Tsavorite Spritz Moisturizer Hair Spray and Tanzanite Hair Oil. Thank us later.
Ready to upgrade your box braids to raindrop braids? Check out these TikToks for inspiration and be sure to give the unique style a try. Your hair (and your followers) will thank you.
And remember, you are a GEM.