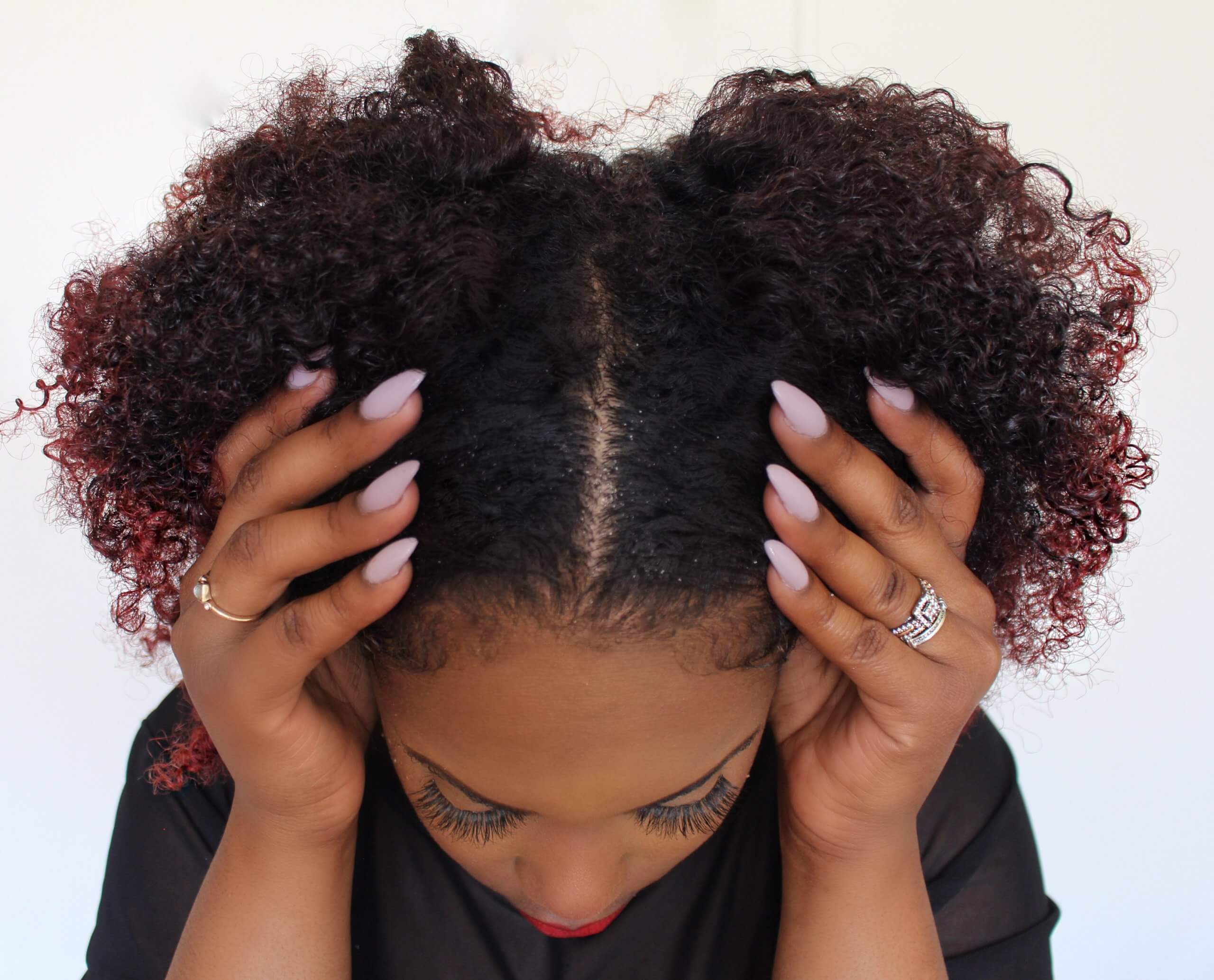 A crucial aspect of hair care that is often overlooked is scalp care. The scalp is the foundation from which our hair grows, and its health directly impacts the condition of our hair. In this article, we'll explore the importance of scalp care in nurturing natural hair and provide valuable tips and techniques to promote a healthy scalp and vibrant hair.
Understanding the Scalp-Hair Relationship
The scalp is home to thousands of hair follicles, each producing a single strand of hair. The health of these follicles and the scalp environment they are in is crucial in determining the quality, strength, and growth potential of our hair. Neglecting the scalp can lead to a number of issues, such as dryness, itchiness, dandruff, inflammation, and even hair loss.
The Benefits of Scalp Care
Caring for your scalp offers numerous benefits. Here are some key advantages of incorporating proper scalp care into your hair care routine:
Improved Hair Health: A healthy scalp provides the optimal environment for hair growth, resulting in stronger, more vibrant, and manageable hair.
Prevention of Scalp Issues: Regular scalp care can help prevent common scalp problems such as dandruff, dryness, and inflammation.
Stimulated Hair Growth: By promoting blood circulation and nourishing the hair follicles, scalp care can stimulate hair growth and combat hair thinning or loss.
Essential Scalp Care Techniques
To reap the benefits of scalp care, it is important to incorporate effective techniques in your hair routine. Here are some essential scalp care practices to consider:
1. Regular Cleansing
Keeping the scalp clean is crucial for maintaining a healthy environment for hair growth. Aim to shampoo your hair at least weekly or biweekly.
Use a gentle, sulfate-free shampoo like our Sapphire Hair Shampoo to remove dirt, excess oil, and product buildup. Massage the shampoo throughout your hair and scalp, and cleanse your scalp using your fingertips (NOT your nails). Rinse thoroughly after to ensure all residue is removed.
2. Moisturization
Just like the skin on our bodies, the scalp also requires hydration. Moisturizing the scalp prevents dryness and itchiness, which can lead to dandruff and other scalp issues. Use a water-based moisturizer like our Tsavorite Spritz Moisturizer Spray to effectively moisturize the scalp.
Seal in the moisture with a natural oil or butter. Take a pick from our Emerald Hair Food, made with shea butter and avocado oil, or our Tanzanite Hair Oil; a light assortment of the best natural oils for hair.
3. Avoiding Harsh Ingredients
Certain hair care products contain harsh chemicals and ingredients that can irritate the scalp and strip away its natural oils. Avoid products that contain sulfates, parabens, and artificial fragrances. Opt for natural and organic products that are gentle on the scalp and hair.
Tips for Maintaining a Healthy Scalp
Here are some tips and practices that can contribute to a healthier scalp and nourished natural hair.
1. Monitor your protective styles
In as much as most protective styles shield your hair from the stress of manipulating it daily, some protective styles aren't so protective after all.
Take care not to do styles that are taxing on the edges, or exert a lot of tension on the scalp. These can irritate the scalp, resulting in pain and inflammation.
Ask your hairstylist to be gentle as they install your protective style, and avoid styling your hair in tight updos.
2. Be Gentle
Avoid aggressive brushing or combing, as this can cause breakage and damage to both the hair and scalp.
Use a wide-toothed comb or a brush specifically designed for detangling natural hair. Start from the ends and work your way up to avoid excessive pulling or tugging.
3. Limit heat styling
Your scalp dries out more as a result of frequent use of heat styling products, eventually starting to flake and itch. Use heat to style your hair as few times as possible, and instead opt for heatless styling techniques like using flexi rods.
Takeaway
Incorporating scalp care into your natural hair care routine is essential for promoting healthy hair growth, preventing scalp issues, and maintaining overall hair health. By following the techniques and tips outlined in this guide, you can nurture your natural hair from the roots and achieve vibrant, beautiful curls. Remember, a healthy scalp is the foundation for healthy hair.