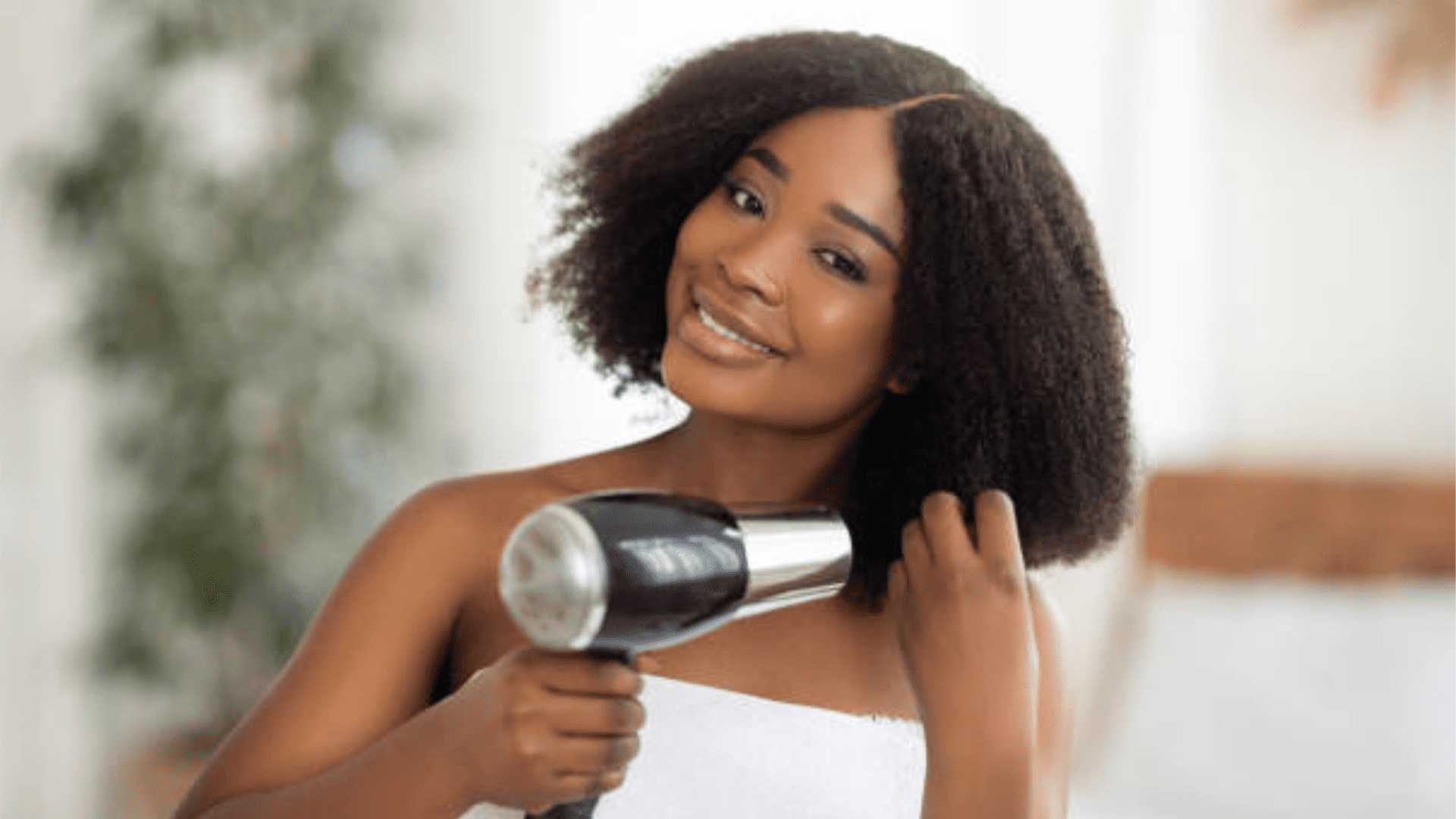 Heat styling tools like flat irons and curling wands can give your hair that perfect look you crave, but it can come at a cost – damaged hair. Using a heat protectant can be the saving grace that your locks need to keep them healthy, strong and radiant.
What is a heat protectant?
A heat protectant is a product designed to minimize the damage caused by heat styling tools on your hair. These products(creams or sprays) use a combination of natural oils, silicones and moisture-maximizing ingredients.
How does a heat protectant work?
A heat protectant forms a protective layer over your strands, which helps keep it safe from the heat produced by styling tools. It also seals in moisture in your hair and smoothens the cuticle (outer layer) of your hair.
Synthetic ingredients like PVP/DMAPA acrylates copolymer, quaternium 70 and hydrolyzed wheat protein and silicones have been found to lower the heat damage from a curling iron.
A number natural ingredients like shea butter, coconut oil and even aloe vera can also shield hair against heat when applied.
With these ingredients, the hair will heat up gently rather than suddenly, which causes less damage.
Benefits of a heat protectant
Heat protection is crucial for both maintaining the health of your hair and giving it a polished appearance, especially for natural hair, which is more prone to breakage and moisture loss.
Spraying on heat protection can help:
Restore moisture
Prevent moisture loss
Control frizz
Smooth the cuticles
What happens when you don't use one?
The absence of a heat protectant can be extremely detrimental to your hair. The high temperatures generated by heat styling tools can strip your hair of moisture and natural oils, leaving it dry, brittle and prone to breakage.
This damage is intensified with repeated heat styling, leading to significant damage, particularly for curly and coily hair types like 4b and 4c.
How heat damages hair
In essence, it's all about how keratin, a protein present in hair, will be affected. Your hair's keratin strands may change shape if they are exposed to extreme heat temperatures; heat above 140 degrees Celsius turns A keratin into B keratin.
This causes hair to become weaker, lose its flexibility, and become more vulnerable to injury. Hair maintains this structure at the molecular level as keratin is melted, and this shape is irreversible over time.
Signs of heat damage
A sign that your hair can benefit from a heat protection spray is the presence of visible heat damage.
Some indications that your hair has been heat-weathered are:
Broken ends
Dryness
Brittle strands
Hair breakage
Curls that don't revert
What we suggest? Avoid allowing your natural hair to become severely damaged because repairs may be more difficult. Instead, take proactive measures to safeguard your hair with a protectant; your crown and styling options will appreciate it.
Our Top Pick Heat Protectant
An excellent option for those who prefer a product with a creamy consistency rather than a heat protection spray is 2in1 Sapphire Deep Conditioner and Leave-In Treatment.
Our 2in1 is suitable for all hair types and made with some of the most effective organic oils for hair. It is rich in nourishing organic pure unrefined shea butter, aloe vera gel, virgin coconut oil, olive oil, which all are recommended for natural hair.
Apply it your strands before blow drying, straightening or curling for an effective shield against the heat.
How to use
It's time to put your knowledge to the test now that you are aware of all the amazing benefits of using a decent heat protection spray for hair. Once you've selected the ideal hair protector for you, follow these instructions for using it.
Start with Wet Hair: Got to start with on a clean slate, right? Wash your hair like normal with a gentle moisturizing shampoo like our Sapphire Hair Shampoo.
Detangle Your Hair: After gently patting your hair down with a microfiber towel or old t-shirt, it's time to detangle everything. To make sure you don't end up pulling your hair or causing breakage, use our Tsavorite Booster Hair Conditioner to easily get out any knots or clumps.
Apply the heat protectant: Take a hold of your hair heat protectant cream or spray while your hair is still damp. Apply the solution evenly, paying special attention to the ends. Now you can start heat styling, with low heat.
Takeaway
It's possible for heat from hair styling to irreversibly harm hair, but it doesn't have to. To protect, hydrate, and smooth natural hair during styling, heat protectants are a necessity. Remember, you are a GEM.