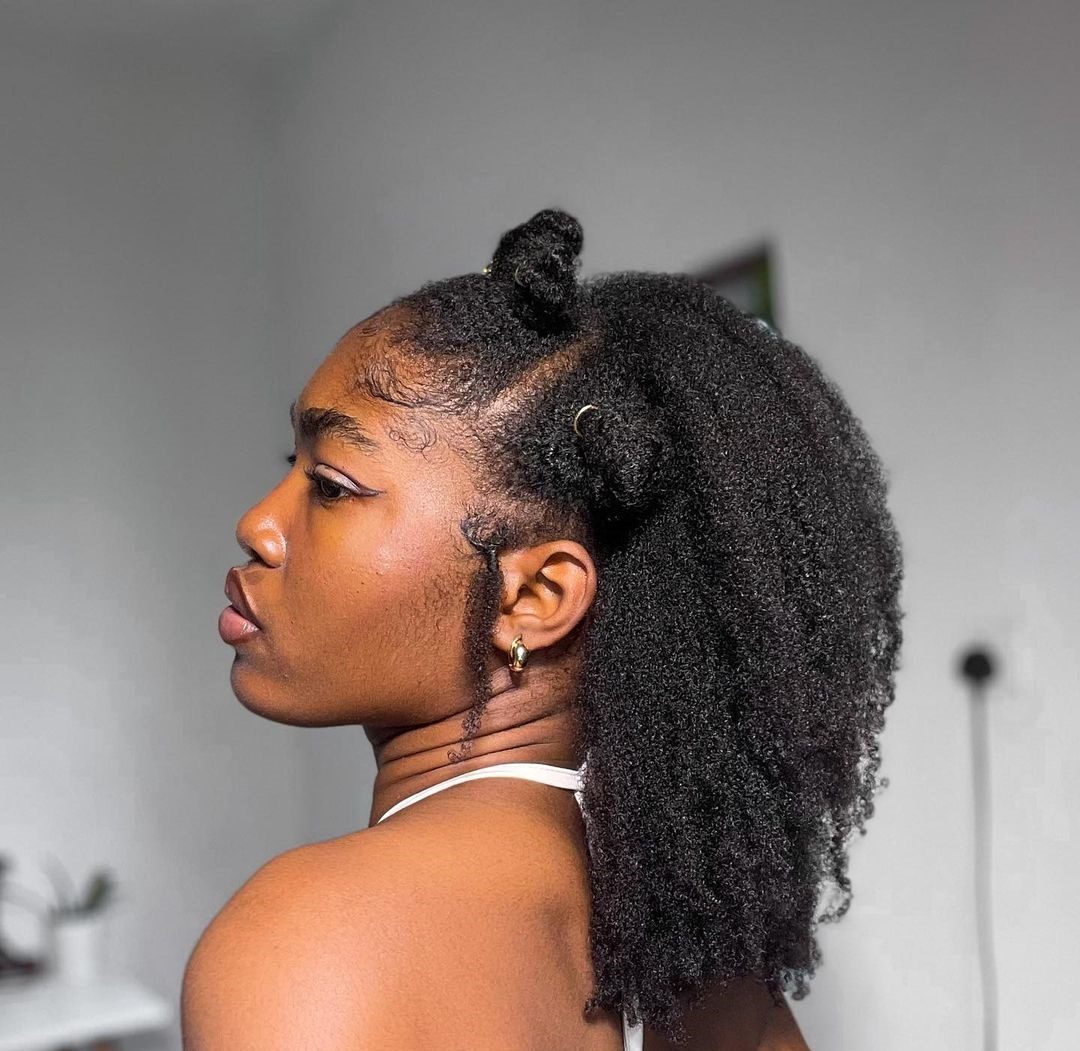 Think of your hair like a plant. When you water a plant, it grows. When it lacks water, it dries up and dies. While your hair may not exactly die per say, it will no doubt dry up and snap like a dry noodle when you deny it water.
For healthy hair, you need a perfect combination of internal hydration and external hydration. Here's why water is so important for your 4c hair.
Water has essential nutrients for hair growth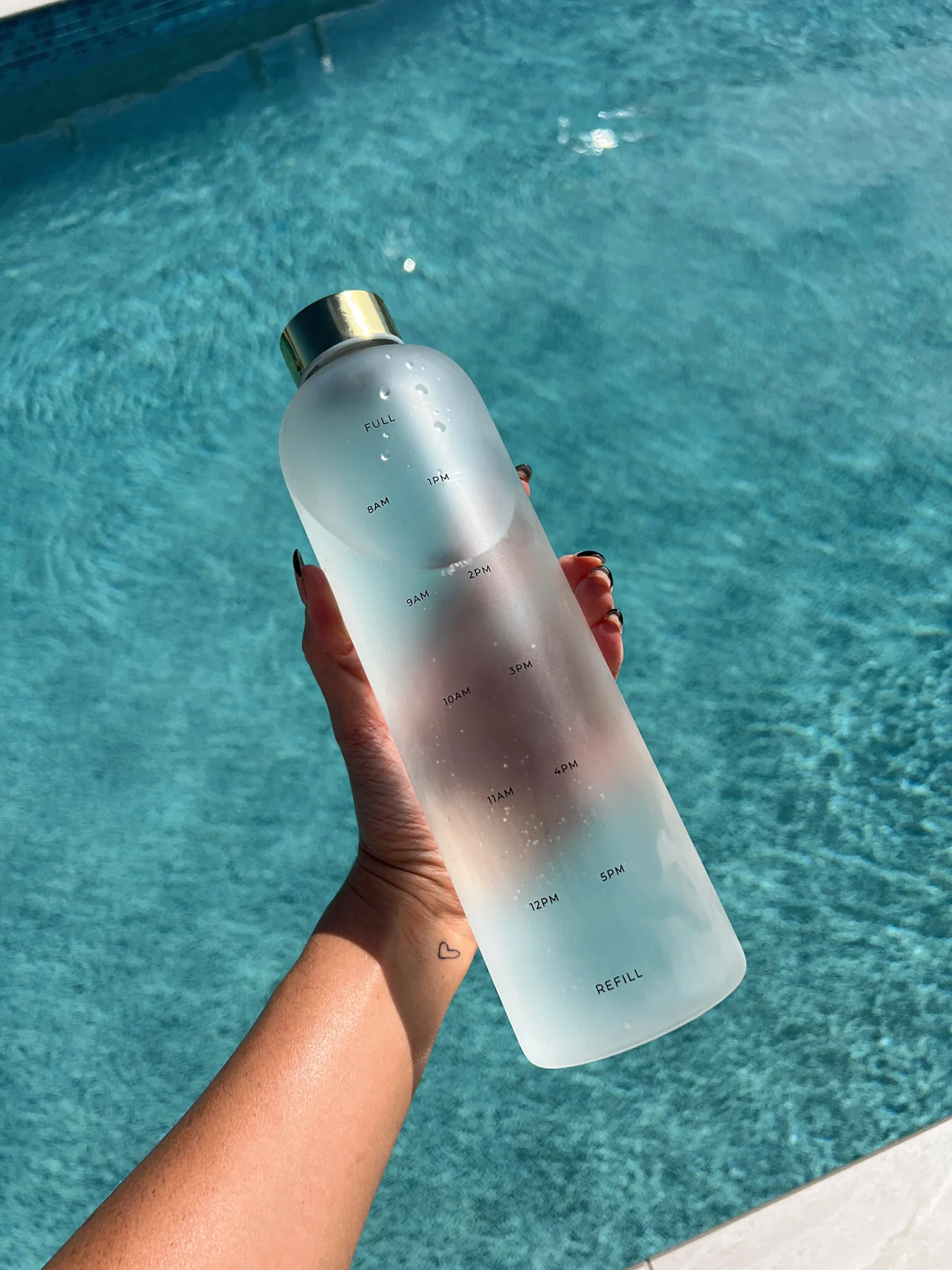 Water contains minerals and vitamins essential for hair health and growth. Drinking water is the best way to moisturize your hair from the inside out.
It's possible for your hair growth to become stunted if you're not having enough water. If you're dehydrated no doubt your hair will become brittle and prone to breakage.
No matter how many vitamins and supplements you take, they won't work if you're not consuming enough water.
Experts advise that you should be having at least 2.7 liters of water a day to sustain the strength of your hair. While it may be inconveniencing having to use the bathroom every other minute, having enough water will leave your curls looking shiny and hydrated.
Wetting your hair can be a great way to revive your curls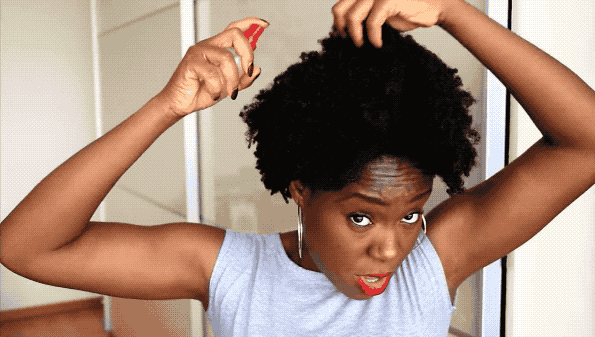 Key word here is "wetting," not "washing." By now you know that washing your 4c hair everyday is no good for it. Doing this can result in a lot of breakage. Wetting your hair on the other hand is different.
Just so you know, water is not an enemy to your natural hair. Having natural hair doesn't mean that you have to run away from the slightest drop of water (like you'd do if you had treated hair).
Sprinkling your hair with some water from the shower or a spritz bottle can be a great way to revive your curls even after you've slept on them overnight. It also greatly eases combing.
For the best results, you can add hydrating ingredients like coconut oil to the water in your spritz spray. If you're looking for a product pre-packaged with all the hydrating ingredients you'd need to soften your hair and increase its shine, look no further than our Tsavorite Spritz Moisturizer. On top of being water-based, it smells great too!
If your hair becomes tougher to manage when you've wetted it, this just goes to say that it's very dry-void of any moisturizing hair products. If this is the case, you can best boost moisture by applying a moisturizing conditioner or leave-in treatment to make your strands more manageable.
Takeaway
Water is your best friend when it comes to natural hair.
Having enough water significantly helps with hair growth and strength.
Spritzing your hair with water can make it easier to comb through and can make hairstyles you do with your natural hair hold longer.
If you're looking for a spritz spray that can moisturize your hair daily, go for one that's water based, that is, one that lists water(aqua) as the first ingredient. Water-based moisturizers penetrate your hair shaft. Oils simply in the moisture.
If you can have sufficient water each day and supply your hair with water externally, you'll no doubt be feeling and looking like the gem you really are.