It's that time of the year when most children have broken off from school. In as much as we, the parents, are excited to receive them back home and engulf them with our love, we are also secretly looking out for the infections, diseases, vermin and all sorts of other things that usually spread in schools. Why? Because the medical bill always escalates in that first week. And ringworm infection is a pretty common infection among primary school children. How to identify, treat and prevent ringworm infect is high up on many to-do lists. The good news is that, it is not a scary untreatable disease. It is a simple fungal infection albeit one that spreads just as fast as a cough in school.
The ringworm infection appears like a rash – an itchy circular rash with tiny bumps all around the edges of the circle. The middle part usually has clearer skin. And no, ringworm is not a worm. The name is derived from the appearance of the infection.
As parents and caretakers, we need to know how to identify, treat and prevent ringworm infection and we are going to take you through simple steps.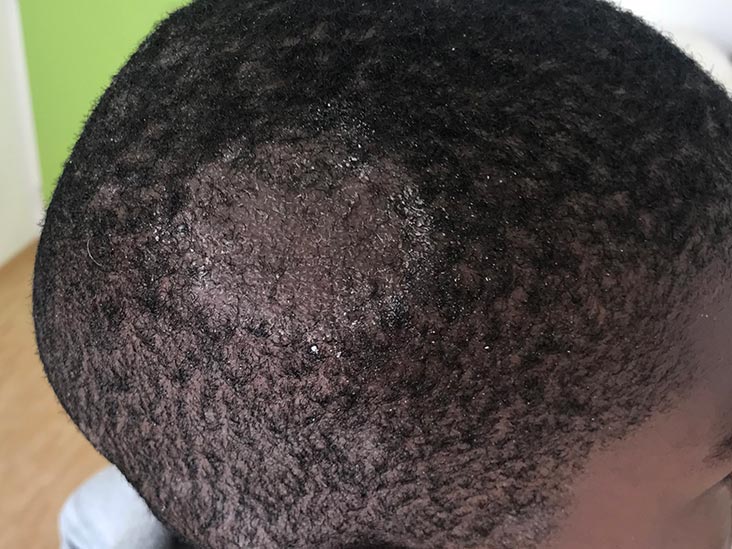 Causes of Ringworm: How to Identify a Ringworm Infection.
Ringworm is a fungal infection and these particular fungi, the mold-like parasites, feed on keratin which is in the outer layer of skin. The fungi will look out for places with the most keratin and these include the scalp, hair, skin and even nails.
Ringworm is contagious and it is spread in the following ways:
1. Human to Human: Skin to skin contact with an infected person
2. Object to Human: For example using a comb that an infected person has used. For as long as the fungi are on it, they shall dwell on your body and affect you.
3. Animal to Human: For as long as an animal has ringworm and a human gets in contact with it, there are high chances of acquiring the infection
4. Soil to Human: Though rare, it can also be a form of transmission with highly infected soil.
Treatment: How to Treat Ringworm
Simple non-prescription antifungals can kill can kill the fungus and heal the infected area. Some effective medications include miconazole, clotrimazole and terbinafine. You must apply the creams as directed by the package. For extreme cases, please consult with your doctor. Usually, the ringworm shall heal within 2 weeks. If it is not yet healed, then there might be an underlying cause that your doctor will help you identify.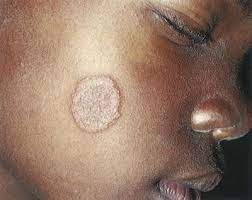 Prevention: How to Not Get Ringworm
This right here is a tall order especially when living in warm climates. The fungus that causes ringworm is common and infection happens immediately on contact with an infected person, animal or object. Its way too contagious. However, you can reduce the risk of getting it by:
1. Do not share personal items like towels, underwear, hoodies and combs. Get your own and avoid borrowing.
2. Keep clean. Stay cool and dry. Dirty moist environments are good breeding ground for fungus and disease generally.
3. Avoid infected animals. There's lots of dogs with patchy skin. Keep away from them and if you can, treat them.
4. Lastly, educated yourself regularly on good healthy practices. Teach your children about ringworm and ask them to look out for it on themselves and others.
Lastly, do not stigmatize ringworm. It is very easily treatable and the medication is rather cheap and affordable.
And as we sign off, let us learn not to confuse dandruff for ringworm. Most times, people have ringworm or some fungus eating up on their skin and end up confusing it for dandruff which is a totally different thing. Look out for our article on how to identify dandruff for more details.
Also, once the ringworm infection has been properly treated, we then recommend Livara's Face and Body Soap which has anti-inflammatory and antibacterial properties to fight of such parasites in the future. Livara's Baby Opal body butter made with 100% pure shea butter and other naturally healing oils would be the best option for your child both at home and in school. It not only smoothens the skin but also limits and takes away flare ups from eczema – eventually healing it; helps with rashes, insect bites and other common skin inflammations.
Enjoy the holidays!