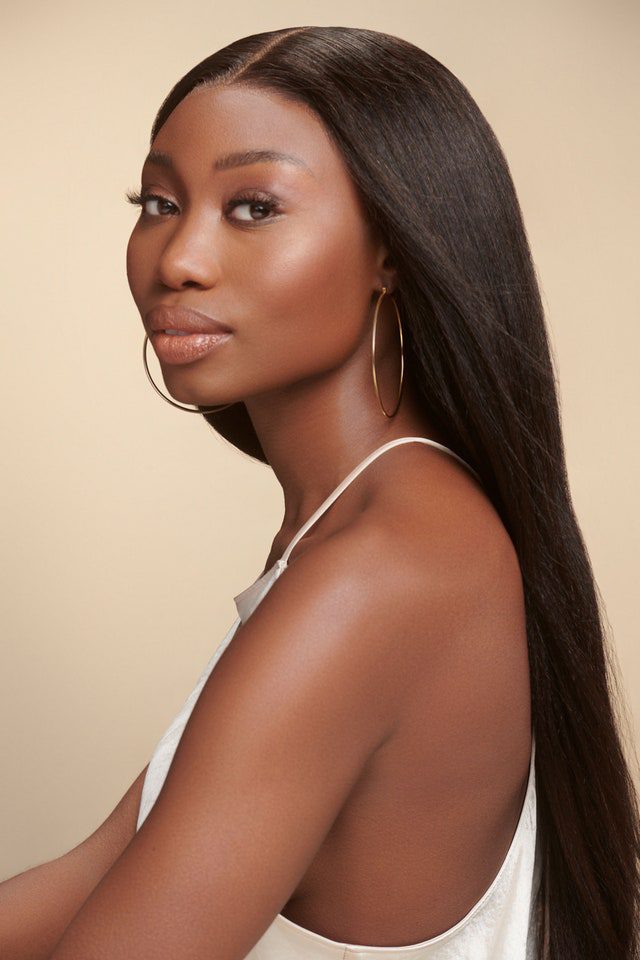 A survey conducted by the News Agency of Nigeria revealed that at least 8 out of 10 Nigerian women wear wigs as part of their fashion items for their day-to-day activities.
Simply put, a wig is a head covering made from animal, human or synthetic hair. While these coverings are often acquainted with judges or people looking to conceal their baldness, wigs have always been essential fashion beauty items for many women of African descent and even other races. Celebrities like Kylie Jenner, Cardi B and even Katy Perry are no strangers to wearing wigs.
People seem to have many different opinions about women wearing wigs. Back in 1974, President Idi Amin was pressured by Ugandan elders to outlaw the wearing of wigs by Ugandan women. A statement concerning this was released, highlighting that wigs were making the women look "un-African" and "artificial." Thankfully, this decree is no longer in practice.
Ignorant comments like this only arise for a lack of understanding of the relationship many women actually have with wigs. Sit tight as we discuss just why these coverings have remained a preferred hair accessory and just where they come from.
Where do wigs come from
Egyptians are credited with inventing wigs. The first documented use of wigs is around 3400 B.C, in ancient Egypt. Archeologists report that the wigs were made from human hair, wool, plant fibers, and horsehair. The most extravagant ones were made from human hair or black sheep wool, or both.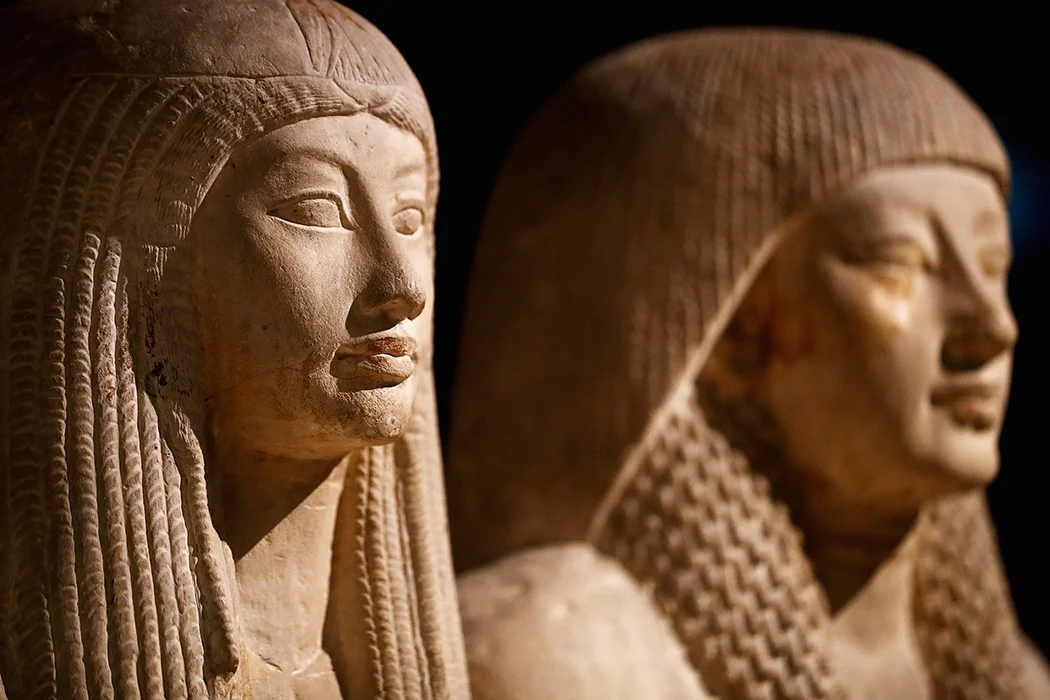 Fast forward to the 17th century, the wigs worn by judges and barristers were handmade from 100% horse hair. Today, there also exist versions of these wigs made from synthetic fibers.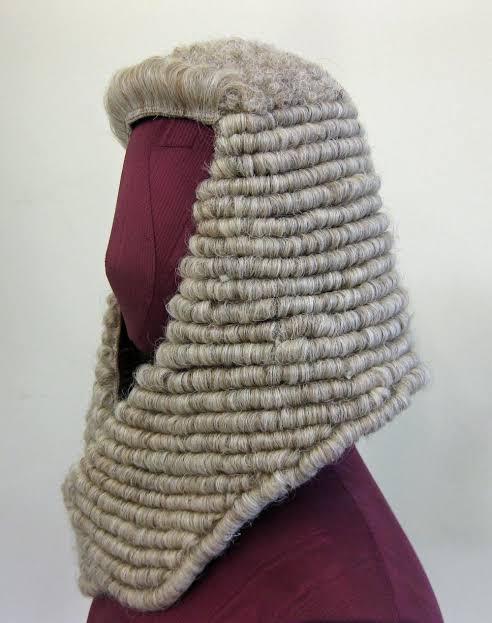 Now on the more common side of things, the much of the hair used in the wigs worn by women today is sourced from countries like India and China.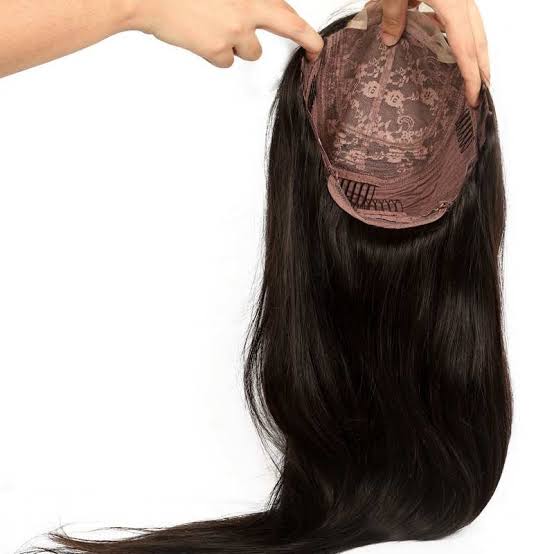 Both human and synthetic hair are used in the making of the coverings worn today. Human hair is even exported as a valuable commodity in some countries. As of 2021, the top human hair exporting countries were India, followed by Hong Kong.
On the other side, the top exporters of wigs made from synthetic materials are China, Indonesia and Germany.
Wigs from these countries are in very high demand. Many countries like the U.S.A and even African countries like Nigeria and Ghana importing these hair accessories year after year.
Wigs are also made by hand on a local scale in many African countries.
How are wigs made
Wigs are mostly made by hand. According to the Insider, a hackle is used to evenly blend the human hair obtained and remove any weak strands. Part of the hair is sewn into wefts, which are then sewn onto the sides and the back of the wig cap. Small strands of hair are pulled through the cap with a hook one by one. This meticulous process that can take up to 10 hours per wig.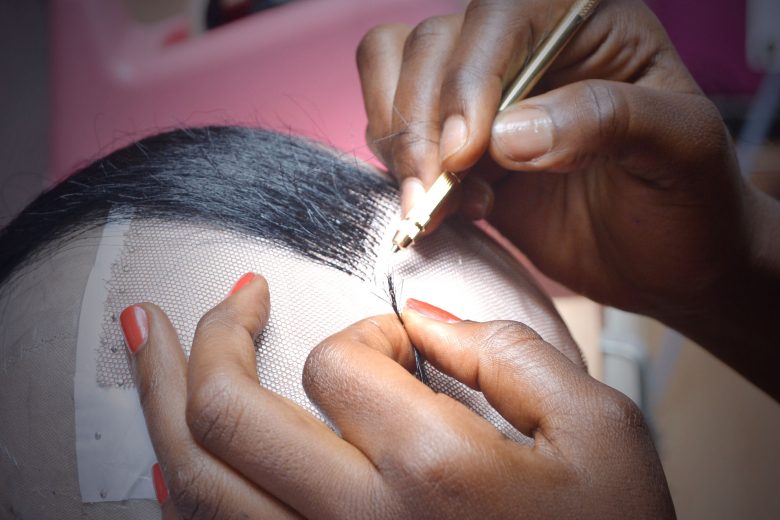 Synthetic hair wigs on the other hand go through a relatively similar process, only that the wigs are made from man-made fibres like acrylic or nylon. These fibres are subjected to various chemical processes to give them the same look and feel as human hair.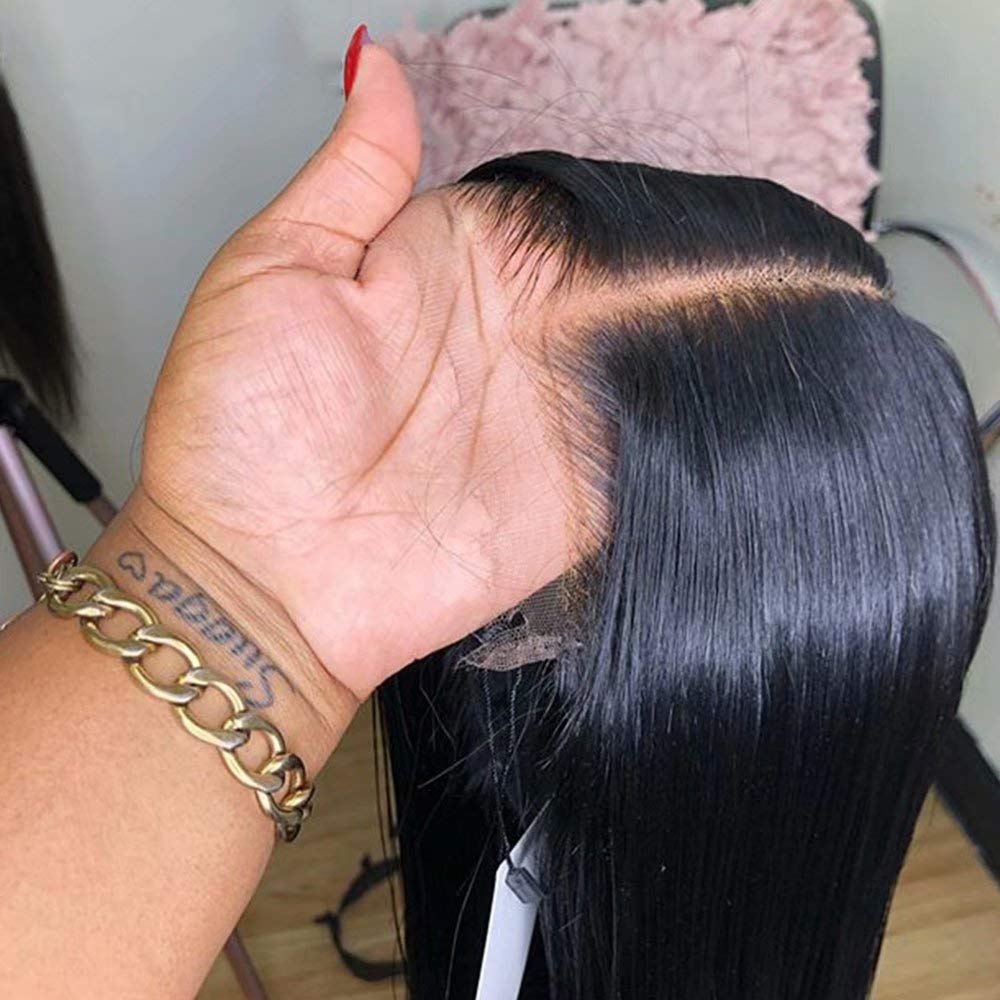 There exists also another type of wig, commonly known as a lace wig or lace front wig. It's made from human or synthetic hair, which is then tied by hand to a lace base which goes over the scalp. This type is fast becoming a favorite, replacing the weft wig. Lace front wigs are becoming widely preferred because they offer an illusion of hair growing from the scalp.
Why do black women wear wigs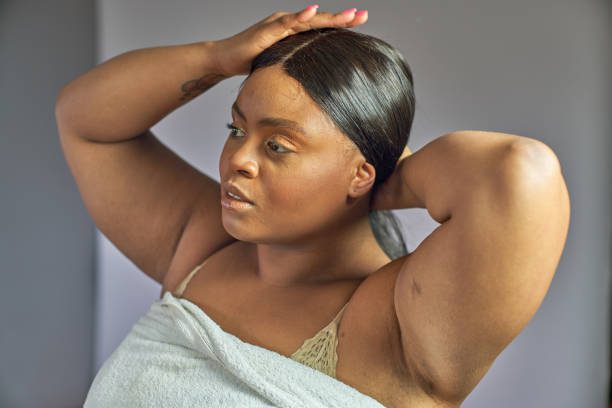 The idea that all black women wear wigs because they are insecure about their own hair is quite frankly ridiculous. If that were the case, afro-textured wigs wouldn't be as popular as they are.
While this may be the sad case with some women, to a great majority of others, wigs are simply a hair accessory they choose to wear when they feel like it.
Convenience
Many women find it more convenient rocking a wig instead of spending hours in front of the mirror trying to fix their hair. Wigs can be a serious time saver for women with busy schedules. Additionally, they can save you a lot of money typically spent in multiple hair visits made in a month.
Versatility
With wigs, there's short, long, wavy, curly, kinky and straight styles that you can choose from as a woman. What's more, wigs allow women to wear their hair straight or curly without having to manipulate their with damaging heat styling tools.
Protection of natural hair
For many, wig wearing is a way to protect and even grow their own natural hair. Just like any other protective style, wigs are the go-to for many naturals who don't want to have to manipulate their natural hair everyday. This is possible since your own hair is tucked away in cornrows before you can wear a wig over it.
Since these wigs are worn for a while, and your hair safely kept away in cornrows, you can notice a massive load of growth if you care well for your hair.
As a black woman, there are many options on how you can wear your hair. There's no reason why you should be berated for wearing it in a wig. Ignore the naysayers and rock that wig like the gem you are!