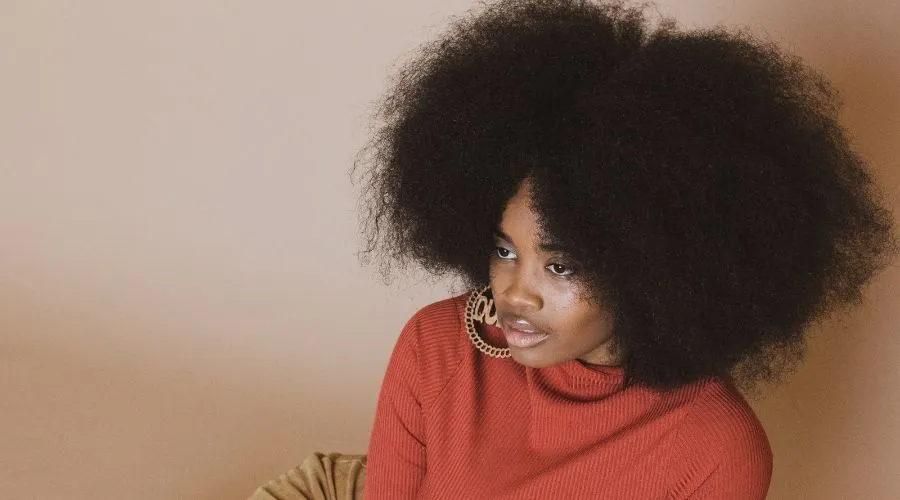 As someone with natural hair, you know how difficult it can be to keep it looking vibrant and healthy. Dealing with shrinkage and dandruff and a dry scalp are just some of the issues that come up when you're a natural. However, this doesn't have to be the case if you're following this simple tips.
1. Make sure that you're using the right products
Natural hair needs different products from other types of hair, so it's important that you find a line of products specifically designed for natural hair and use it regularly.
Livara has a dedicated line of products that are suitable for natural hair. Caucasian hair is also catered for in the Tsavorite line of hair products from Livara. Our products are enriched with natural oils like shea butter and coconut oil, which richly nourish natural hair.
2. Use a deep conditioning treatment
If you've got natural hair, by now you know that it breaks easily when it's dry. Using a deep conditioning treatment once a week will keep your hair moisturized and will help keep it from becoming brittle and prone to damage.
3. Wear protective styles
Keeping your hair in a protective style is a great way to keep your hair healthy and protected from the elements. You can opt for something simple like cornrows or something more elaborate like faux locs. Explore what protective styles are best for you here.
These styles help to protect the ends of your hair from breakage and split ends.
4. Avoid overloading your hair with products
Too much product weighs down your hair and leaves it feeling heavy. Stick to using the basics like a shampoo, conditioner, and leave-in treatment to keep your hair healthy.
5. Limit heat usage
Heat can be damaging to your hair, especially when you use it to style your hair often. Limit heat usage to as few times as possible.
6. Use a wide toothed comb
Detangling your hair using a wide toothed comb is important if you want to prevent any further damage to your tips. Using small combs or combs with sharp edges could potentially snag and damage the hair.
7. Trim your hair tips regularly
Trimming your hair once in a while(every 6-8 weeks) can help get rid of split ends, reduce breakage and keep your hair healthy and strong.
However, you need to trim based on how fast your hair grows and how much it is damaged. You may be cutting off all your progress by trimming too often. Generally if your ends are healthy, there's no need to trim frequently.
8. Cover your hair before you sleep
While this may not sound as important, it's actually key in preventing hair damage that results from your hair rubbing against your bedsheets(that is, if they're not made of silk). We advise that you wear a satin or silk hair bonnet every time you go to sleep. You can access these at an affordable price at any of our Livara Family Salons.
Following these simple steps can help you grow your natural hair in a healthy and beautiful way.