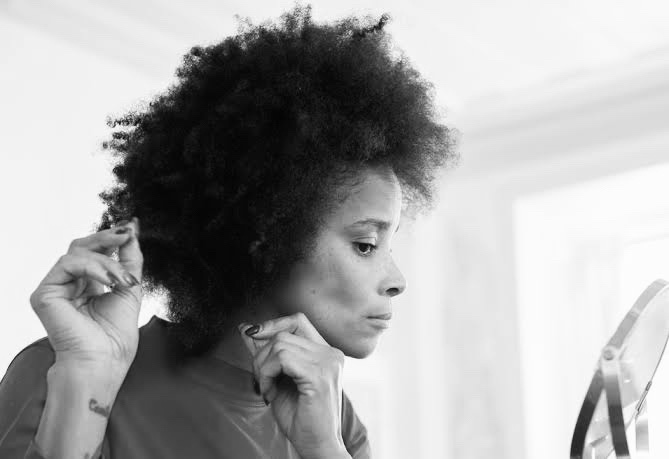 If your natural hair is showing signs of damage, don't worry, there's hope for recovery. With the right care and attention, you can restore life to your hair and bring back its natural shine. In this simple guide, we'll walk you through a step-by-step process to rejuvenate damaged natural hair.
What is Damaged Hair?
According to Healthline, damaged hair is hair which has developed cracks in the outside layer(the cuticle).
Hair damage comes in different forms like chemical damage, color damage, heat damage and more commonly, split ends.
Signs of damaged hair
Your hair appears dull and dry
Hair easily breaks when you tag on it
Hair feels thick at the roots and thin at the tips
Uneven hair color
Frequent hair loss as you comb
How to restore damaged hair
1. Establish the cause
The first step is to identify the cause of the dryness and damage. Common causes include frequent heat styling and use of harsh chemicals like hair bleach.
2. Trim split ends
To kickstart the revival, trim your split ends. While it might be painful to part with that length, cutting away damaged ends is crucial for the overall health of your hair. Split ends can travel up your hair and damage the whole shaft.
3. Deep Condition
Regular deep conditioning can revive damaged hair. Use a hydrating and nourishing deep conditioner, and apply it weekly. Leave it on for at least 15-30 minutes or as directed by the product.
Look out for products that contain natural ingredients like shea butter, avocado oil and sunflower oil. These ingredients are known to help nourish and strengthen the hair, prevent further damage.
3. Use the right techniques when washing and styling your hair
Use a gentle sulfate-free shampoo to cleanse your hair, follow it up with conditioner after rinsing. Over-washing can strip your hair of natural oils, so stick to a washing routine that suits your specific needs.
Avoid frequent heat styling. Heat tools like blow dryers dry out the hair, making it more brittle and prone to damage. If you must use heat, use it on occasion, when the heat tool is on low. Ensure that you use a heat protectant spray or cream to shield your hair from further damage.
Our 2in1 Sapphire Deep Conditioner and Leave In Treatment contains natural heat protectants like aloevera.
When it comes to protective styling, avoid holding your hair in tight hairstyles that place excessive stress on it. This may further damage your precious strands.
4. Healthy Lifestyle Choices
Remember that a healthy diet and lifestyle can impact the health of your hair. Stay hydrated, eat a balanced diet rich in vitamins and minerals, and manage stress to support overall hair health.
5. Seek Advice From a Hair Specialist
If your hair damage is severe or you're unsure how to proceed (to cut it or not), consider consulting a professional stylist or trichologist for guidance and personalized recommendations.
Takeaway
Reviving damaged natural hair is achievable with the right care and attention. You can help your hair look and feel healthier by embracing these tips. With a little patience and consistency, you'll see how your hair returns to its natural beauty. Because you are a gem.