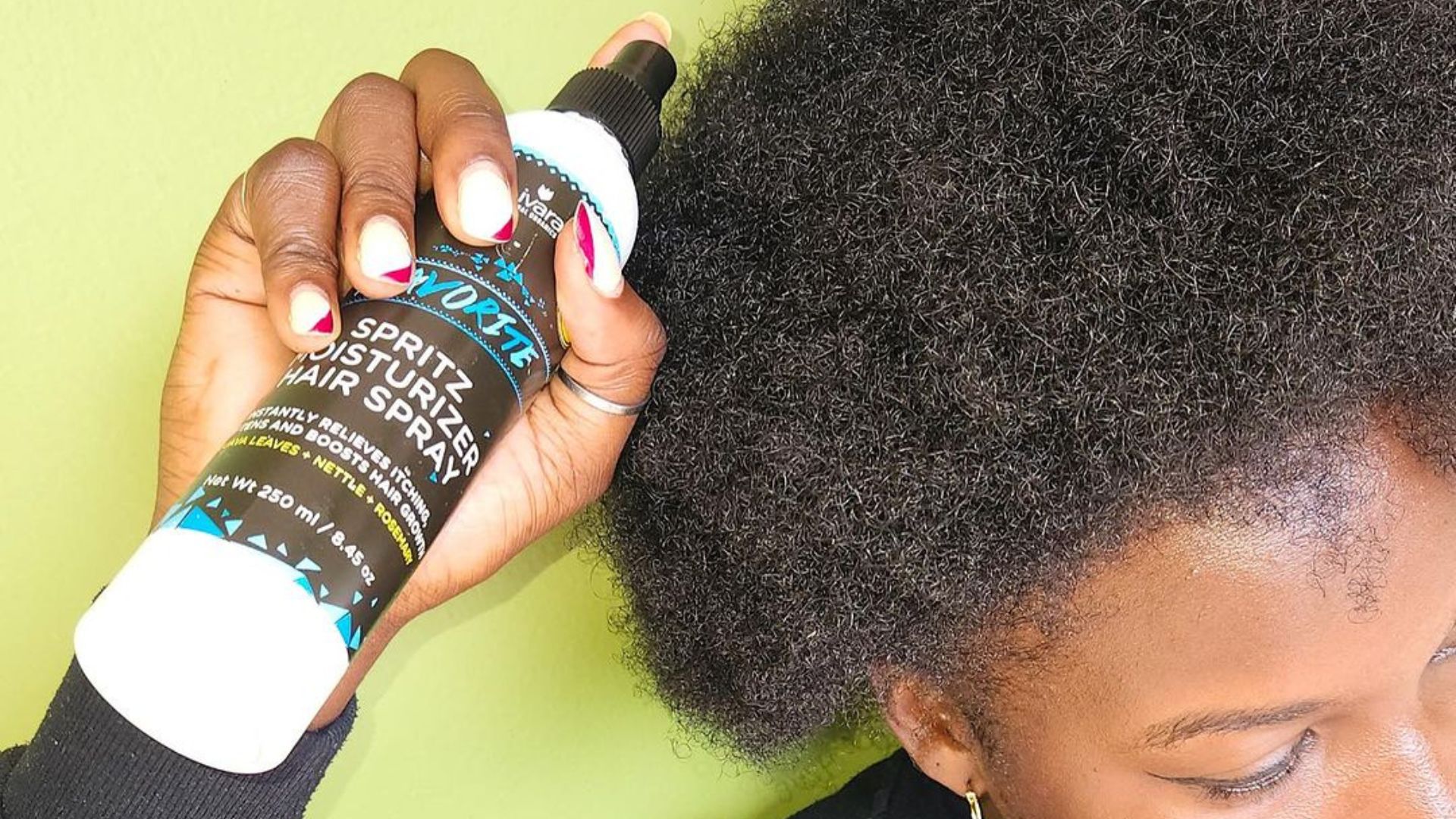 Properly taking care of your 4C hair requires a consistent hair care routine. By following these steps, you can ensure that your hair is properly moisturized and protected for maximum manageability.
1. Choose a Moisturizing Shampoo
When selecting a shampoo for your 4C hair, opt for a moisturizing formula that is sulfate-free. Sulfates can be harsh and strip your hair of its natural oils, leading to dryness and frizz. 
Look for shampoos that contain hydrating ingredients like shea butter, aloe vera, or glycerin to provide a gentle cleanse while adding moisture back to your hair. Your strands will no doubt love our sulfate-free Sapphire Hair Shampoo, made with shea butter and gentle cleansing agents.
Wash your hair every 2-3 weeks, or as you deem fit. Make sure to follow up with a conditioner or leave-in treatment. Follow up with an oil and plait your hair into a simple protective style like braids to revive your length.
2. Deep Condition Regularly 
Deep conditioning is crucial for maintaining moisture and improving the overall health of your 4C hair. After shampooing, apply a deep conditioner from roots to ends, focusing on the driest areas. Cover your hair with a plastic cap or sit under a hooded dryer to allow the product to penetrate deeply.
Leave the conditioner on for at least 20 minutes or follow the instructions on the product for best results. Rinse thoroughly, and you'll notice that your hair feels softer and more manageable.
3. Moisturize daily
4C hair tends to be naturally dry, so it's essential to moisturize your hair daily. Use a leave-in conditioner or moisturizing hair spray like our Tsavorite Spritz Moisturizer to hydrate your strands.
Apply the product evenly throughout your hair, paying extra attention to the ends. You can also seal in the moisture with a light oil, such as jojoba or avocado oil. This step will help to prevent breakage, lock in moisture, and make your hair easier to manage.
Be sure to check out our Tanzanite Hair Oil, made with an amazing assortment of light natural oils that your hair will love.
4. Opt for protective styling
Protective styling can help to minimize manipulation, reduce breakage, and retain length. Consider hairstyles such as twists, braids, or buns that tuck away your ends and offer low maintenance.
By staying consistent with this simple routine, you'll be on your way to long, healthy strands. Remember, you are a gem.