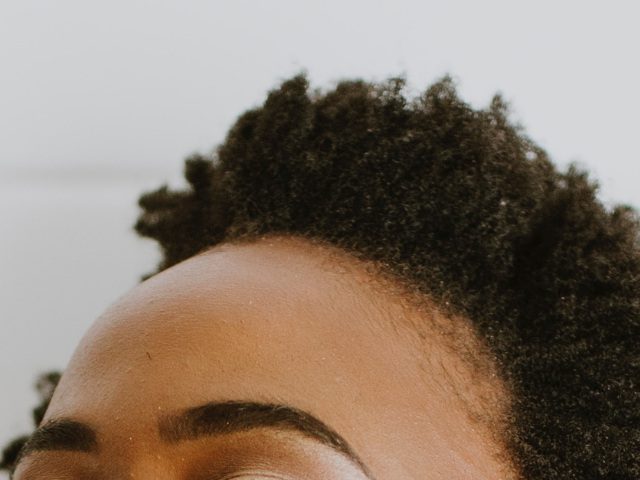 For many of us, the ultimate hair goal is growth. We want to see our hair reach great lengths like we see with many of the naturals on social media like YouTube. Unfortunately, it stays the same length regardless of what we do. Same hair length year after year.
This struggle is very real for many naturals, and can be very frustrating too. If you're tired of this cycle and you're looking for answers, read on to find out how best you can fix your stunted 4c hair growth.
Causes of stunted growth
Many people are quick to jump to conclusions about the "poor quality" of their hair and bad genes when it comes to stunted growth, failing to realize that the problem could be with them and not in-fact their hair. Here are some of the reasons you're failing to unlock the hidden potential of your hair:
1. Not moisturizing your hair
Unmoisturized hair=dry hair. Dry hair=breakage. Simple as that. You're probably not noticing any growth because the rate at which your hair is actually growing is equal to the rate at which it's breaking.
Of all the hair types that exist, the 4c type easily has the tightest coils, making it naturally prone to dryness. The link between coily hair and dryness is failure of the sebum to get through to the end of the hair shaft due to the numeral coils.
Because of it's natural dryness, it's brittle and especially prone to breakage when you don't take any steps to moisturize it.
2. Excessive heat styling
The fact is that heat helps us a whole lot when it comes to managing natural hair. It helps deep conditioners work better, and saves us a great deal of time when it comes to styling.
Unfortunately, frequent use of heat can be extremely damaging to your strands, causing them to break off completely in some cases. Additionally, the damage from heat can make you lose your natural curl pattern.
3. Tight hairstyles
We've been programmed to think that beauty is in fact pain, yet it's not really supposed to be that way. The saying "Beauty is pain" has been around in the hair business for the longest time.
Many naturals are okay with enduring pain in the names of pulling off a hairstyle. The constant pulling from wearing tight hairstyles can cause strands of your hair to break or fall out. If this is something you're always doing, your hair is bound to break at a faster rate than it grows.
4. Dyeing your hair often
If you're someone that constantly dyes your hair, doing this could be the reason why you're not noticing any growth. While coloring hair can be a fun way to express yourself, regularly dyeing it with permanent hair color can make it more porous due to the nature of chemicals used. This can make your hair weaker and brittle, hence more prone to breakage.
Temporary dyes are safer to use, in spite of the fact that the color can come out after a couple of washes.
5. A trim is due
Trimming does not necessarily guarantee hair growth, however, neglecting the health of your ends can play a role in stunted hair growth. 4c hair ends are especially prone to split ends due to their dry nature. If you didn't already know, split ends can make it challenging to grow out your hair long and healthy.
How to boost your hair growth
Deep condition
Deep conditioning is easily the most essential part of your hair regimen if you've got 4c hair. You simply can't skip it. Deep conditioning richly boosts your strands with the moisture you need to keep it from drying out and breaking.
You'll no doubt notice the results you've desired for so long if you can go through with deep conditioning your hair at least every 2 weeks.
If you're looking for an effective deep conditioner that will revive your strands, look no further than our 2in1 Sapphire Deep Conditioner and Leave In Treatment. You can use it after a wash and even daily when styling your hair!
Moisturize and seal
What better way to moisturize than with water itself. Water is no enemy to hair-it's an essential part of feeding your hair the moisture it needs to remain strong and healthy.
Spritzing your hair with some water and thereafter sealing in the moisture with a natural oil or butter is probably the best thing you can do as a natural. For an even better results, use our Tsavorite Spritz Moisturizer Hair Spray. It's packed with loads of hair stimulating ingredients like guava leaf extract and rosemary!
Applying your favorite hair oil or food alone isn't sufficient enough to moisturize your hair. Many 4c naturals looking to grow out their hair run to oils like coconut oil or Jamaican black castor oil hoping to achieve their growth goals in a shorter time.
These oils are in fact great, however, you can't be layering them on your scalp without actually incorporating moisture first. Moisturize with water or a water-based moisturizer, then you can apply the oil after.
Protective styling
Protective styling is undoubtedly the best way to keep your ends protected and less prone to dryness and breakage. Keep your hair in styles like cornrows, twists, flat twists and Bantu knots to avoid having to manipulate it every other time. The less you manipulate your hair, the better your chances of noticing growth.
Still on manipulation, when you do have your hair out, avoid over combing it. As mentioned, the less manipulation, the better. Be gentle to your hair when you are to comb it. Ensure to use a wide-toothed comb that won't tug at your strands.
Unclog your hair follicles
As you pile products onto your hair and scalp, your hair follicles can become clogged, a condition that can interrupt growth. A good way to get rid of scalp buildup is washing with a clarifying shampoo.
You can unclog your hair follicles with a steaming treatment. Steaming your hair opens up the cuticle, allowing in more moisture-which enhances growth. Learn more about steaming treatments here.
Cut back on heat styling
Consider alternative ways of drying and styling your hair instead of using heat styling tools like blow-dryers and straighteners. You can opt for alternative ways of stretching your hair like African threading, twisting or even simple three strand knots. No need to constantly use heat.
If you are to heat style, ensure that you always use a heat protectant.
Shampoo the right way
For one, avoid washing your hair daily. As mentioned earlier, 4c hair is naturally fragile, and washing it everyday could strip it of its natural oils. Limit washing to at least once every 1-2 weeks. What's more, it's important to use a sulfate-free shampoo like the Sapphire Hair Shampoo that won't further strip your strands of their moisture.
Takeaway
A lot of our growth problems stem from breakage. If the rate at which your hair breaking equals the rate at which it's growing, you're not bound to notice any growth. You can combat all this, most importantly, by keeping your hair moisturized and following through with the few steps we've outlined. Knowing this, we wish you the best on your hair journey!