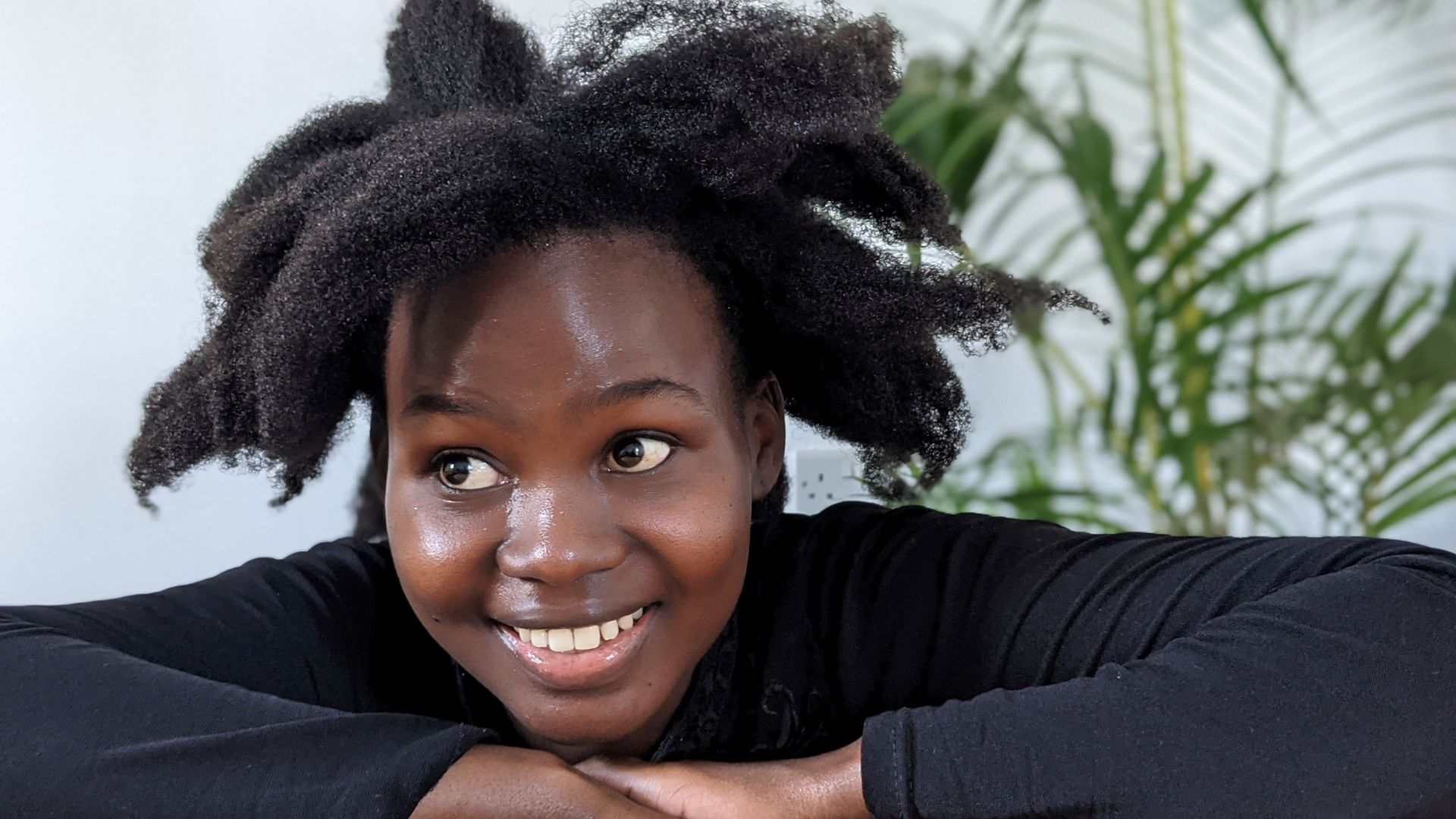 It's no secret that transitioning from relaxed hair to natural hair can be a daunting task. It can be a long process that requires lots of patience and dedication. But, with the right knowledge and advice, you can make the transition a smooth and successful one.
When it comes to transitioning, there are a few different methods to choose from, including the big chop, the transition period, and the protective styling method.
The big chop is when you cut off all of your relaxed hair and start afresh with your natural hair. The transition period is when you gradually cut off the relaxed ends while allowing your natural hair to grow.
The protective styling method on the other hand is where you protect your transitioning hair from heat damage and breakage by wearing protective styles like box braids or cornrows.
Whichever method you choose, it's important to keep your hair moisturized and nourished during the transition. Once you've decided that transitioning is the right decision for you, embark on this journey with hope for the best.
Give the relaxers a break
The first step definitely is to stop using any relaxers and other chemical treatments on your hair. This is important, as using these products can damage your hair and make it difficult to manage in the long run. After you stop using the relaxers, you will begin to see the natural texture of your hair come out.
As the natural texture of your hair comes out, the treated tips will hoover at the top, so be sure to cut them off. Cutting the tips with chemically altered hair over time will allow room for your natural hair to grow.
Start a good hair routine
Once you've stopped using relaxers, you will need to start caring for your hair differently in order to promote healthy hair growth. This includes using products specially formulated for natural hair, such as moisturizing shampoos and conditioners.
A good routine that could work for you involves you washing your hair at least once every few weeks, applying conditioner after each wash to keep it moisturized, and applying enriching hair food with natural ingredients to prevent your scalp from drying out.
Applying a deep conditioning treatment once every week can also help revive your strands.
Choosing the right products for your hair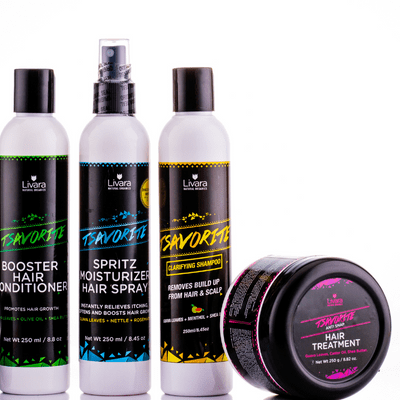 Our Tsavorite line of hair products is specially suited to assist you on your transition journey. It includes a clarifying treatment hair shampoo to rid your relaxed hair of buildup, a booster hair conditioner to introduce and lock in all the moisture that your hair needs, and a spritz moisturizer to soften and boost the growth of your natural hair.
The line also features an anti-snap hair treatment which you can apply to your hair as you do streaming treatments (steaming is a great way to unclog the pores in your scalp, which can encourage hair growth). Don't hesitate to get a soothing steaming treatment at any of our Livara Family Salons.
Wear protective styles
The next best thing you can do for your transitioning hair is to wear it in protective styles, such as braids and crochet hairstyles. These styles will help to protect your hair from damage, while still allowing your natural texture to come out.
Take care to avoid wearing tight hairstyles which will only serve to break your hair further.
During the period of transition, you may experience some breakage or shedding. This is normal, and it will take some time for your hair to adjust to the new environment. It's important to be patient during this period and to keep up with your hair care routine.
Most of all you're a gem. Treat your hair as such. As you transition from relaxed hair to natural hair, don't be too hard on yourself. This process can take a different amount of time for each person. No matter how long it may take, you most definitely will see the results you desire as long as you stick to your good hair routine.