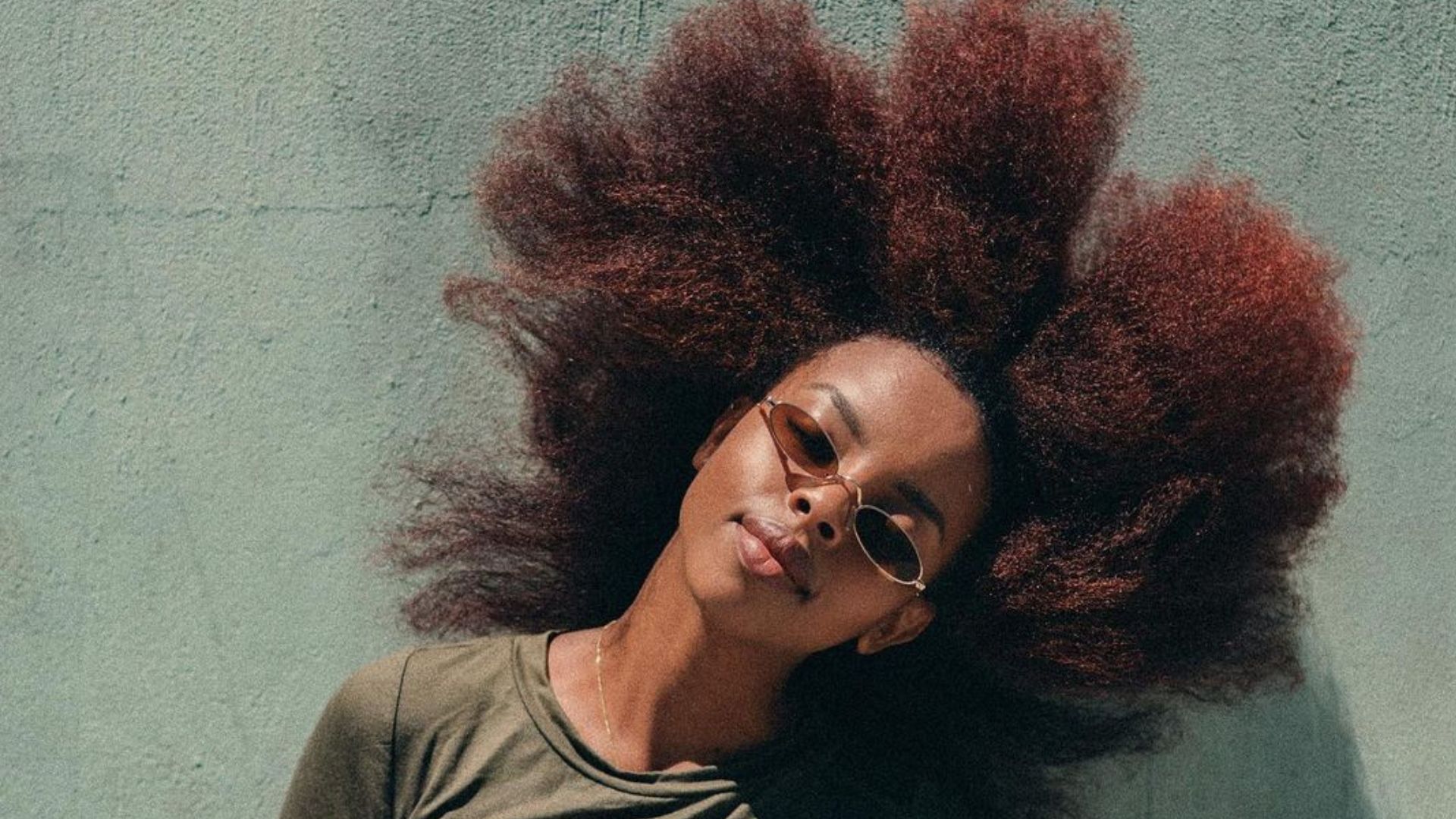 If you're someone who's colored their natural hair or is considering it, here are some simple tips to keep in mind for maintaining healthy strands.
How Color Treatments Affect Hair
But first, it's important to understand how color treatments can affect your hair.
Color treatments contain ingredients that open the hair cuticle, allowing the color to effectively penetrate to the hair shaft, changing the pigment.
When your hair has been affected this way, the natural oil of your hair(sebum) may have trouble travelling down the strands. This means your hair may become dry and brittle.
1. Use a sulfate-free shampoo
Sulfates are harsh detergents that strip your hair of its natural oils, leaving it dry and brittle. When you have color-treated hair, it's especially important to use a sulfate-free shampoo like our Sapphire Hair Shampoo to keep your color looking fresh. Look for products that contain gentle natural ingredients like coconut oil, shea butter, and aloe vera.
2. Moisturize regularly
Coloring your hair can also strip it of moisture, so it's important to use a deep conditioner or hair mask once a week. Our Choose a product like our 2in1 Sapphire Deep Conditioner and Leave-In Treatment, made with a gentle formula that will help protect your color while restoring moisture and shine.
3. Avoid heat styling
Heat styling tools like curling irons and straighteners can be damaging to your hair, and when you have color-treated hair, it's even more important to avoid them.
Instead, opt heatless styling tools like flexi rods or rollers to create curls, or use a heat protectant to minimize heat damage if you opt for heat styling anyway. Our 2in1 Sapphire Deep Conditioner and Leave-In Treatment is infused with a heat protectant to shield your strands from the heat.
4. Avoid chlorine
Chlorine is usually added to swimming pools as an antibacterial agent; however, this element can leave your even drier and even fade the color. If you do want to take a swim, learn how you can protect your hair here.
Takeaway
Keeping your colored hair doesn't have to be complicated; with proper care and the right products, your hair can stay healthy and vibrant. Remember, you are a GEM.