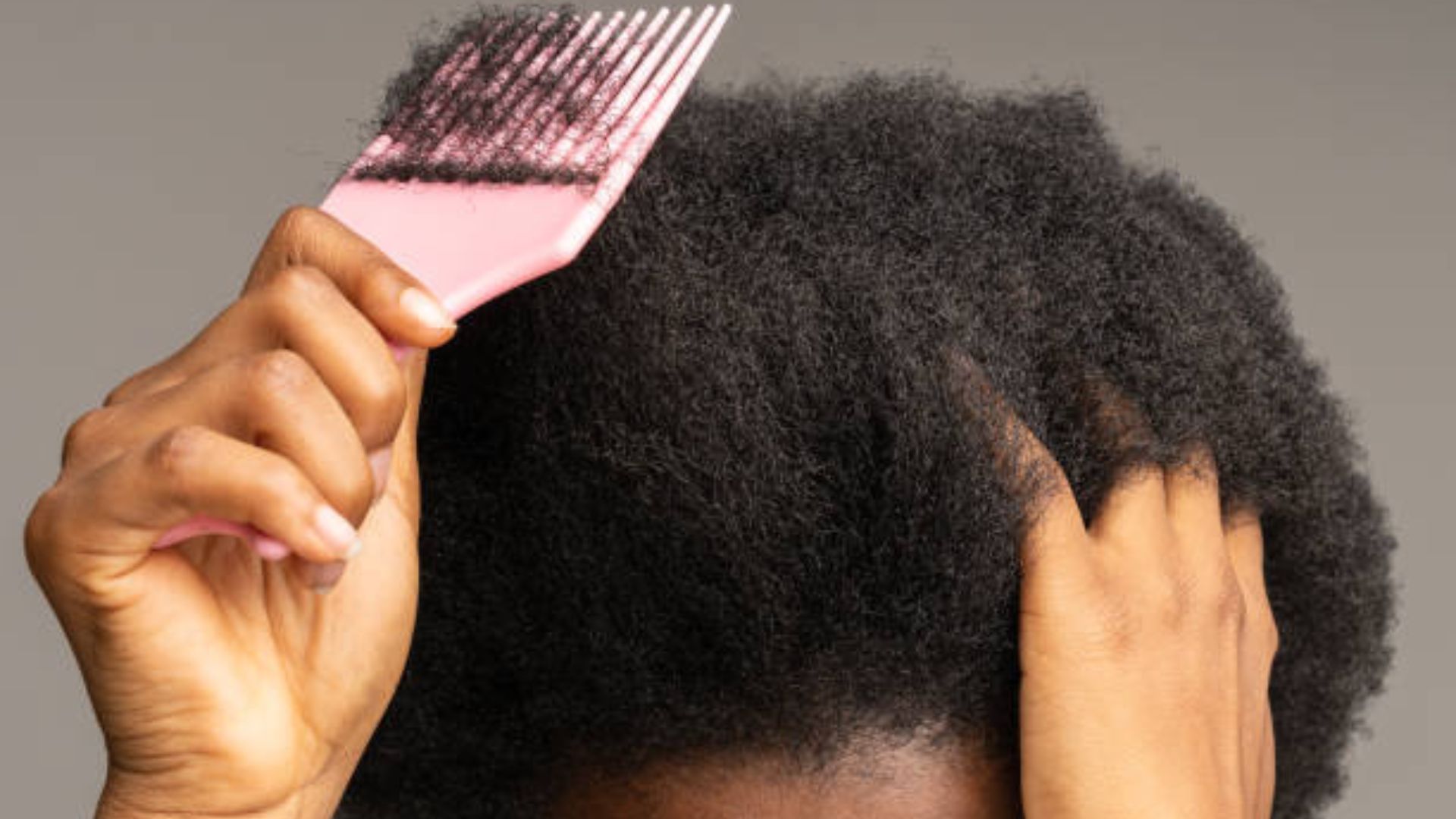 Breakage sucks. There's nothing uplifting about the sight of broken strands every time you comb your afro-textured hair.
The struggles that come with maintaining healthy and thriving natural hair cannot be overemphasized. One of the most common issues that people with afro-textured hair encounter is breakage. While there may be many different causes of hair loss, here are some reasons why your hair keeps breaking and what to do about it.
The Distinction Between Breakage and Shedding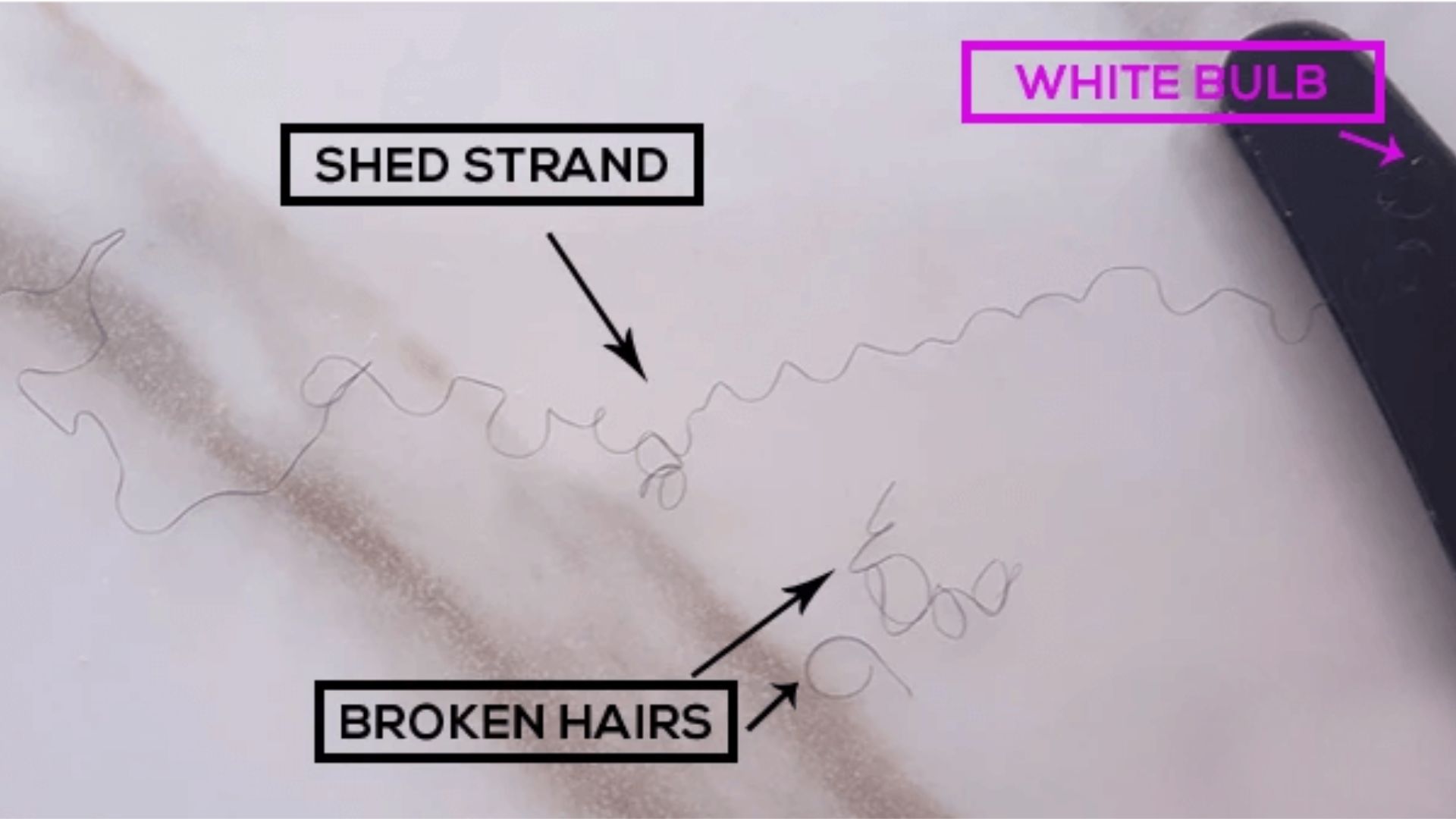 Simply put, when hair sheds, a white bulb or follicle appears at the end of the strand. On the other hand, if you're experiencing hair breakage, your hair will have snapped in the middle, leaving no bulb at the end. Broken hairs are generally much shorter than shed hairs.
How breakage gives the Impression of stunted growth
It's a known fact that hair grows half an inch every month(this may vary according to your genes). With that rate of growth your hair can increase by 6 inches by the end of the year.
However, if your hair is breaking at the same rate, there's a chance you won't be able to notice any growth. When the rate of breakage=the rate of growth, it appears as if your hair growth is stunted.
Over Manipulation
If you have ever brushed your hair so hard that you felt like your scalp was on fire, then you understand what aggressive combing and brushing feels like. Aggressive brushing and combing are a way we over-manipulate our hair.
Unfortunately, this can be a significant cause of breakage, especially if you have kinky or curly hair. Constantly pulling and tugging on your hair with brushes or combs can damage your hair and scalp, leading to split ends and breakage.
One way to address this is to use a wide-toothed comb or a detangling brush to comb through your hair gently, especially when wet with conditioner. You should also section your hair into smaller parts before combing to prevent pulling.
Alternatively, keep your hair in protective styles to prevent the need to over-manipulate it with combs and brushes daily.
Excessive Heat Styling
The temptation to get that perfect, sleek look can be overwhelming. However, constant exposure to heat can lead to dry and brittle hair, causing it to break easily.
The cycle of hair breakage with heat goes something like this: your hair's hard and painful to comb, so you resort to heat to make it easier to manage. Your hair becomes weak and brittle from the heat, your hair feels dry, and it's back to hard and painful hair to comb in no time.
Hot styling tools such as blow dryers and straighteners can cause heat damage to your hair over time. If you must use heat styling tools, use a heat protectant before applying heat, and reduce the heat level to the lowest setting.
Our 2In1 Sapphire Deep Conditioner and Leave-In Treatment is formulated with a heat protectant. Be sure to apply it to your strands if at all you're to use heat to style your hair.
Other than that, there are many other ways to stretch your hair without using heat. Try Bantu knots, or methods like banding and braiding to achieve a heatless stretch.
If your hair is hard and difficult to comb, moisture is the solution. Applying products like moisturizers and conditioners can help you manage your strands easier. We love the Tsavorite Spritz Moisturizer Hair Spray for difficult curls.
Sleeping on Wet Hair or Rough Fabrics that Create Friction
Sleeping with wet hair can cause tangling and matting, which can lead to hair breakage when trying to comb or style. Also, sleeping on fabrics such as cotton pillowcases can cause friction, leading to hair breakage.
To prevent hair breakage, wrap your hair in a silk scarf or satin bonnet before sleeping or use a satin pillowcase.
Constantly Pulling Your Strands into Tight Styles
Up hairdos and other tight styles may look nice and sleek, but they can cause a lot of stress to your hair. If the styles are too tight, it can pull on your hair and scalp. This results in breakage and even a type of hair loss known as traction alopecia.
Avoid holding your hair too tight, whether it's in a protective style or not. You can talk to your hairstylist and ask them not to hold or plait your hair too tight. Additionally, when you have a protective style in, opt to let it down every so often instead of having it tightly held up.
Final thoughts
It is important to remember that broken hair can grow back with patience and better hair practices. With proper care and attention, you can reduce hair breakage and promote healthy hair growth. With better hair practices, you can also retain this length.
Try incorporating these tips into your hair routine, and watch your hair thrive and flourish. And remember, you are a GEM.